Use this topic only for comments on PWalker, this is temporary until a new forum dedicated to this new bot.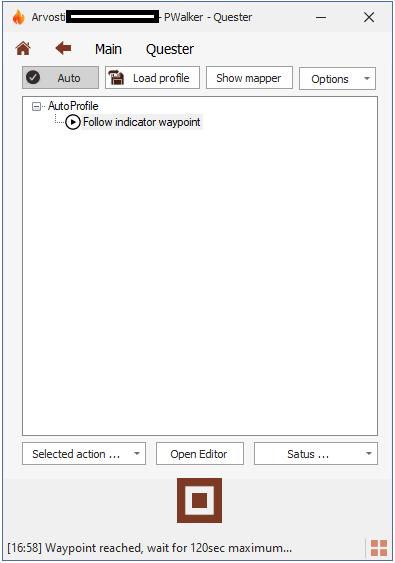 For testing I suggest to start bot on quester automatic mode, enabled by default, on a new character.
Melee classes, especially the beastcaller seem to be the easier to bot with.
Of course this is the first public version, and lot of function are missing, or are not completed.
If automatic mode is stuck, just try to stop/start bot, or do the actual objective manually and start again.